Live and Invest in Belize
By Kathleen Peddicord
As the only English-speaking country in Central America, Belize has been attracting expats in the know from the U.K., the United States, and Canada for decades.
But the fact that folks in these parts speak English (albeit with a twist) is only the beginning of the long list of reasons to give this little country a close look. Belize was a colony of the Crown until 1981, and the British left behind more than their language. They established a stable government, an English-based educational system, secure international business structures, and a legal system tied to the highest court in Great Britain.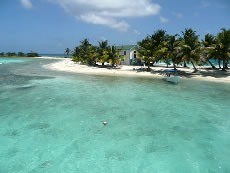 The world's top offshore
haven is also an
adventure-traveler's playground…
They also built themselves a banking haven. They looked around at the top banking havens worldwide at the time and cherry-picked the best elements of the banking laws in each case. These elements were incorporated into the banking law for the about-to-become-independent nation to be known as Belize.
The constitution for this new country was based on the Canadian constitution. What does this mean?
That means boring. Boring politics, boring everything. Not much to rock anybody's boat.
As a result, in the nearly three decades since, Belize has managed to remain largely under the radar. Ambergris Caye drew some attention as the setting for TV's "Temptation Island." Otherwise, other than from global divers and sun-seekers, Belize has been really successful at attracting very little attention.
In the past couple of years, the global banking industry has been turned on its head. Used to be, the mention of "banking" brought to mind places like Switzerland or Austria. This paradigm has collapsed. There are dozens of "banking havens" around the world. The truth is, though, very few of them deserve the description right now. Belize is an exception.
Belize remains a true banking haven for two reasons. First, bank secrecy. Belize maintains it. Anyone in the Belize banking industry who violates the country's bank secrecy laws goes to jail for a minimum of 18 months. Trust me. You don't want to spend 18 months in a Belize jail.
How has Belize managed to maintain its bank secrecy position while other better-known jurisdictions have all but abandoned the idea?
That's my point, precisely. Belize is little-known. This country has kept its head down. No one pays it any attention, and Belize is keen to keep it that way.
The second reason Belize stands out among the world's banking havens right now is liquidity. Thanks to recent events, bank liquidity has become a hot, sexy topic.
Liquidity among banks around the world during the financial crisis was well less than 2%.
That was the average worldwide. What's the situation in Belize?
Banks in this country maintain liquidity rates of 24%. This standard is mandated by the Belize government. A quarter out of every dollar in a Belize bank must be liquid. If a bank falls below this level of liquidity, the government can take the keys and close the bank.
How did Belize bankers fare during the recent banking crisis? As a banker friend in this country explains, "We sat back and smiled. We knew we didn't have anything to worry about, and, in fact, not a single Belize bank has failed."
Own in Belize's beautiful Cayo
for as little as US$12,000…
Belize banks maintain an extraordinarily high standard of liquidity, and they lend only 50% loan-to-value for mortgages. That's how Belize banks stay healthy.
And it's not only banks in this country that are healthy right now. The Belize economy in general is doing well. Growth rates over the last six years have averaged 6% a year. Inflation is 1.4%. An economist will tell you that this is the sweet spot, exactly where an economy wants to be. And Belize has been able to stay within this range for six years.
Belize's three main industries are finance (banking, trust companies, etc.), eco-tourism, and oil. Yes, oil, which has been discovered off the coast in volumes that appear to be as great as those off the coast of Texas. Drilling is under way…in a way so as to preserve the eco-system of the shore and the reef. No oil platforms out in the ocean.
Safe, Easy Banking Off The Radar
You can open a bank account at a bank in Belize with zero dollars. Why? Because, as I've been explaining, Belize banks are focused on attracting small- to medium-sized investors. They're not going after mega-clients. Mega-clients attract attention. Remember, Belize is a low-key jurisdiction, happy to stay off the world's radar.
Americans and Canadians can open either a personal account or what's called a structure account. This is the preferred option. It's an account formed for you by someone else that's not in your personal name but in the name of a structure–a trust, a company, or a foundation, for example.
Once you're offshore, you want to do as little in your own name as possible. Put everything possible in the name of a structure.
You don't have to come to Belize to open your account. In most jurisdictions, including Panama, you must appear in the bank in person to fill out the forms, sit through the interviews, and sign on the dotted line. Not so in Belize. You don't ever have to step foot in the country if you don't want to.
But I'd suggest you come have a look. You'll find yourself in familiar company. This country is attracting the attention of Baby Boomers, who are making their way to Belize in growing numbers. Walk down the street on Ambergris Caye, for example, and you hear the music of the Boomers all around–the Beatles, the Rolling Stones, Janis Joplin…
Ah, The Turquoise Caribbean… Warm, Clear, And Alive With Sea Life
"As I gazed out the window of our 15-seater turboprop airplane at the turquoise Caribbean waters below, I could barely contain my anticipation. My husband and I were on the last leg of our trip to Belize, making our way from the mainland to San Pedro, Ambergris Caye…'Temptation Island.'
"I was mesmerized by the sight of the distant waves breaking on the offshore barrier reef that the size of the oh-so-small airstrip barely registered!
"Growing up in Michigan, I'd spent the summers of my youth frolicking in warm inland lakes and local swimming pools. As a Pisces, I've always gravitated toward the water. When I moved to San Francisco, I was disappointed to discover that the Pacific Ocean is cold, dark, and dangerous. Still, I learned to scuba dive in my 20s, venturing many times into the wild waters off the California coast. But I yearned to travel to the Caribbean, where the waters were said to be warm, clear, and alive with sea life.
"Finally, I did…and, for me, nothing compares with diving and snorkeling in the Caribbean Sea–the color and clarity of the water and the abundance of life is unparallel…"
– Expat Ann Kuffner on why she and her husband chose to launch their new lives overseas on Belize's "Temptation Island"…
These folks had a great time in the 1960s…then they got serious about living their lives, raising their children, and building something for themselves and their families.
Meantime, today, the world they worked so hard to create for themselves seems under attack from all sides. They…you…me…we're all trying to reclaim our footing. In this context, Belize looks seriously appealing.
Bottom line, Belize has what a lot of people in North America are looking for right now. This little country with a long Caribbean coast may be off the global banking radar, but you might do well to put it center of yours, and not only if you're shopping for a place to do your banking.
Ann Kuffner and her husband are full-time residents of the small village of San Pedro, on Ambergris Caye, off the coast of mainland Belize. Several years ago, the couple took the leap from a high-powered, fast-tracked life in the San Francisco Bay area to a new life in a former fishing village on the sand-fringed shores of an island in the Caribbean Sea…
What? What could they have been thinking?
Ann and her husband were thinking that they were ready to stop working their way up the corporate ladder…and to start living. Today, they walk across the sand from the duplex they built for themselves to the business they've also built for themselves. They're indulging their entrepreneurial inclinations while enjoying the "retirement" of their dreams in their adopted isla paradise.
Before I go any further, let's back up and remind ourselves where we are. As I've explained, unassuming Belize is one of the top offshore and banking havens in the world today, offering safe haven for your money.
But Belize is so much more, as well…
Reef, Ruins, Rivers, and Rain Forest
Belize is also home to the second-longest barrier reef in the world. It's world-class snorkeling and scuba diving and a fisherman's paradise. Maybe you saw Matt Lauer's NBC "Today Show" special that highlighted the beauty and significance of Belize's reef system.
No Place Is Perfect
What's not so great about Belize?
You want to avoid some parts of Belize City at night.
This is the Caribbean. That means casual. The Belize approach to living can require an adjustment.
Neither will you be able to find everything you might be looking for just when you want it. If you're used to running out to Wal-Mart at any time of the day or night for groceries or hardware, for example, life in Belize may seem challenging.
Plus, Belize gets hurricanes. Proper home design and building are vital.
Banking is important in Belize, but it's not as important as tourism. This is a peaceful, eco-tourist retreat, home to more than 540 species of birds, 4,000 species of flowering plants, and 700 species of trees. Nearly 40% of Belize is protected as parkland and nature preserves.
Belize is home to the world's biggest concentration of Mayan sites. Two of the most spectacular are Lamanaii, the largest continually occupied city in the Maya world, and ATM (Actun Tunichil Muknal), to the west, in the Cayo District. To reach it, you travel through a forest and then swim through a cave…
Belize is rain forest tours, horseback riding in the mountains, hikes to the 1,000 Foot Falls (one of the largest in Central America), and pristine rivers cascading into shallow pools perfect for an afternoon swim…
 True Safe Haven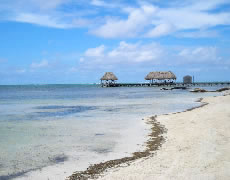 "Ambergris Caye could be your
affordable retirement paradise…"
A country of but 300,000 people, most of them farmers and fisherman, and home to a large community of Mennonites, Belize is one of the safest places I've ever spent time.
I'm not alone in this opinion. "Open Road" travel guide says this country is, "Peaceful and non-meddlesome, blissfully unimportant… Belize rarely merits attention in any foreign newspaper."
Belize is full of warm, wonderful people. As Correspondent Phil Hahn, who divides his time between Belize and the States, explains, "I've felt at home in Belize since my first visit in 2003, and, since then, I've worked to make it my second home. I return monthly. When I took my family with me on one of my early visits so they could see what I was so excited about, my children said, 'Dad, you have more friends here than you do at home.' They're right.
"These friends I've made in Belize have come from all over the world, and all have fascinating stories. Some are adventurers, others educators or entrepreneurs, some salt-of-the-earth folks looking to make new lives."
Most people you meet in Belize have two common characteristics. They are hospitable, and they are fiercely independent. The average Belizean–including those who've adopted this country as their homeland–would choose to live in a humble home and off the land and sea rather than be beholding to someone. This country operates according to an old-school mentality that many of the world's more developed nations seem to have forgotten.
Consider Sue, for example. She's the proprietress of Amigo's, a popular Belizean watering hole, who came to the country in the early 1980s. She was dating a guy at the time who had decided to check out the opportunities in Costa Rica. He and his dad were at the Miami airport waiting for the flight. After several drinks, they realized they'd missed their plane. So they went to the ticket counter and told the agent to book them on the next flight headed south. A couple of hours later they were in Belize. Shortly after that, Sue was starting her first business in her new country (a sand, gravel, and concrete company). She has been an independent businesswoman ever since. After the concrete business, Sue ventured into agriculture, then into the restaurant/hotel supply business, then, in 2004, she built Amigo's.
Another expat in this country, Rev. Macarena Rose, who moved to Belize in 2004, describes coming to this country from Florida as "a lateral move." With its English language, common law tradition, private property rights, and abundant natural attractions, it's easy to see why people from the United States, Canada, and the U.K. feel so at home here.
Residency That's Ultra User Friendly And
Super Flexible
Ann Kuffner, the Belize expat I mentioned earlier, was originally attracted to Belize for its diving. She wasn't even thinking about retirement when she made her first visit to the country.
But, the better she got to know Belize, the more she came to appreciate the advantages it offers the would-be retiree. Ann and her husband Mike bought a piece of land on Ambergris Caye, built a home, and, eventually, looked seriously at Belize's residency options, including its resident-retiree program.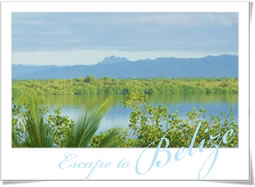 Their conclusion? Belize is hard to beat, not only for the Caribbean lifestyle it offers on its cayes, but also for how easy it makes it for a foreign retiree to make Belize home.
And a QRP retiree can be as young as 45 years old!
Today, Ann lives in Belize full-time with her husband. He's a full-time resident; she's a QRP. They made their decisions as to which residency option they wanted to pursue independently and, as a result, have been able to take full advantage of the residency benefits Belize has to offer.
Ann and Mike pay no US income taxes on income they earn while living in Belize. Because they're Americans, they retain a tax obligation Stateside, of course. However, because they're Americans abroad, residing full-time in Belize, they can earn up to US$198,400 of income each year that is U.S. tax-free. And, Ann is not liable for taxes in Belize, either, since she's a QRP.
Plus, thanks to their residency statuses, they were able to ship their personal belongings and household goods into the country duty-free…
No Translation Required!
Linda is a professional artist who first visited Belize on a catamaran charter. She and her boyfriend had attended a conference in Panama in 2004. They drove all around Panama and considered settling in that country, but Linda didn't feel comfortable. The idea of learning Spanish was just too daunting for her. She couldn't talk to the locals, so she felt unable to connect with them.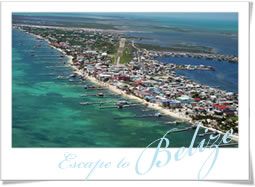 But Belize was a different story from the day they first arrived. Every day the couple was able to dive, snorkel, and fish among Belize's beautiful Caribbean cayes, all the while making friends with the local Belizeans. Linda felt safe and welcome from the start.
After her initial visit, Linda worked out a swap with a resort on Ambergris Caye so she could return. In exchange for free accommodation, she completed a number of paintings for the resort owner. And, during that five-week trip, she made her decision. Belize would be her new home.
Linda returned to her old home in Monterey, California. It took her a year to sell her house and her art gallery and to prepare for the move. Today, Linda is a fully delighted full-time resident of Belize, where she has opened two art galleries. She divides her time between Ambergris Caye and San Ignacio and loves both locations and the wonderfully relaxed lifestyle they afford her…
The Sustainable Life
Belize is also a top choice if you're interested in a "sustainable life"–an opportunity to live off the grid, completely self-sufficient.
Good friends in this country have been living the sustainable life for more than three decades, since long before it was a fashionable idea.
"What I admire is your honest, tell-it-like-it-is approach. A lot of people have been hurt by nothing but glowing reports about offshore living from various sources. I am sure that your honest, direct approach will be a real service. I don't know if you will sell as much stuff that way, but certainly will be doing a good work!"– Arlean K., United States
In 1977, Mick and Lucy Fleming traveled from Great Britain to Belize. They had but US$600 in their pockets. For Mick and Lucy and Belize, it was love at first sight. They fell in love especially with the country's Cayo District, a region of rain forest, rivers, mountains, and Mayan ruins. As soon as they could scrape the money together, Mick and Lucy bought a remote piece of property in the Cayo, on the Makal River. And they lived off the land. The only way in to their property back then was on horseback or by canoe, up the river.
That was more than 30 years ago and, today, Mick and Lucy have developed their Chaa Creek property into the most impressive and most applauded rain forest eco-resort in the country, rated the Best Eco-Resort in all the Caribbean by Caribbean Travel & Life four years straight.
A visit to Chaa Creek qualifies as a luxury experience these days. However, it's still very possible to have the back-to-basics, off-the-grid experience that first attracted Mick and Lucy to this part of Belize so many years ago.
Today, the Cayo District, is the fastest-growing area in the country. The lush tropical rain forests you find here, the abundant freshwater rivers, the largest underground cave system in the Western Hemisphere, and the fertile Belize River Valley once supported hundreds of thousands of Maya. Today, they support 21st-century adventurers and environmentalists looking to escape to a simpler, sweeter life.
Your Own Piece Of Belize For
As Little As US$20,000
It's easy to purchase property in Belize, too. And the opportunities on offer are tempting…from deeply discounted beach condos on Ambergris (being offered by highly motivated sellers right now) to emerging-market buys in the Cayo, where you can own in a private riverfront community, for example, for as little as US$20,000.
Not ready to buy? You can rent in the Cayo and elsewhere for as little as US$200 per month.
Meaning you could enjoy a rich and comfortable retirement in one of the world's most appealing offshore havens today with a retirement nest egg of US$1,000 per month or less…maybe much less…
In Belize, Both You And Your Assets Are Safe
Belize offers two structures specifically designed to help keep your assets safe. The Belize International Business Corporation (IBC) and the Belize Trust are both solid parts of a plan to protect your assets, including from frivolous lawsuits.
"I appreciate everything I learn from you. Some of us poor guys have to get out of the States, before it consumes us.
Keep doing what you're doing…you are saving lives in the U.S. (well, at least one for sure). Thank you."
— Ray. S, United States
Furthermore, a Belize IBC is not subject to income, social security, capital gains, withholding, or stamp duty. Nor to gift, death, estate, dividend, distribution, or inheritance tax. And an IBC is not required to file annual returns.
We're not suggesting you do anything that is not legal or 100% compliant, of course. My point is that you can create a structure in Belize that is fully legal and compliant…and also rock solid.
Entrepreneurs Most Welcome
Savvy investors looking to keep their investments and their assets safe are finding their way to Belize's shores in growing numbers…
As are entrepreneurs looking for opportunity.
If I had to choose a single word to describe Belize, it'd be "potential." Belize is a frontier. A land for pioneers.
The Belize government is doing its part to make modern-day pioneers feel welcome. Opening a business in this country is straightforward and relatively red tape-free. As an entrepreneur in Belize, you enjoy significant tax advantages when you structure your business properly.
Remember, all transactions take place in English. Plus, Belize's no-nonsense legal system is tied to the high court in Great Britain. This gives many investors and business-owners the comfort of familiarity.
As a result, Belize is enjoying an influx of Americans, Canadians, French, Italians, Brits, Irishmen, Jordanians, even East Europeans, all making their way to this country to stake a claim.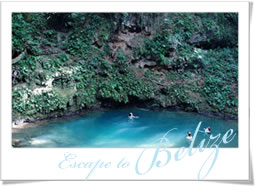 One of the best-known among this group is Francis Ford Coppola, the award-winning American movie director. In the early 1980s, Coppola visited Belize and, like so many others, fell in love. Like so many others before him and since, he wanted a little piece of Belize of his own. He purchased the abandoned Blancaneaux Lodge.
"You are so much better than the others out there writing on these same topics. I receive this kind of information from many other sources. None of them compare. They're all sales letters pitching their next seminars or books or secret stock tips. Anyway, just wanted to let you know you are on the right track. Anyone who makes the comparison between you and the other resources available will choose you."
— Stephen S., United States
For more than a decade, Coppola used the resort as a family retreat. In 1993, he opened his tropical paradise to the public.
Mr. Coppola was drawn to Belize by the beauty of the country itself. But, in time, he came to appreciate the advantages of setting up a business here. And he continues to invest. Coppola bought a second inn in Belize, this time in Placencia, in 2001. The Turtle Inn, located on a white-sand beach that dissolves into the clear Caribbean Sea, "is a personal joy," Francis says. "It features any number of original ideas and details, which, I confess, continue to delight me. I made the resort as rustic as I love and as luxurious as I could."
The open-arms business climate encourages this kind of innovation and imaginative investment.
Where In Belize Might Suit You Best?
Belize is a tiny country, but its geography belies its diversity. Perhaps the biggest challenge as you consider all the opportunities that Belize has to offer is determining where in the country might suit you best.
What part of Belize calls to you?
Are you drawn to the pristine sugar-sand cayes and the aquamarine waters of the Caribbean?…
Or would you feel more at home amidst the lush rain forest, the mountainside waterfalls, and the rivers that meander through ceremonial Mayan caves in the Cayo?…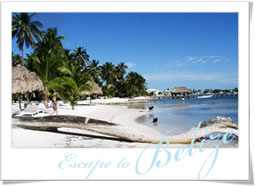 Maybe the lively and growing communities, both expat and Belizean, of San Pedro Town and San Ignacio would suit you?
Would you prefer a simple, close-to-nature lifestyle, living fully self-sufficient and off-the-grid?…
Or are you more inclined toward an active, vibrant community in a town that has colorful festivals, trendy restaurants, expat-run cafes, and lively beach bars?
Are you an entrepreneur looking for a niche to fill? Or a would-be volunteer, looking to give back?
Are you seeking a low-cost, easy-to-obtain retirement residency…part-time escape…or a second passport?
All these things and many others are possible in this beautiful little country.
So, again…how do you choose how to make the most of all the opportunity Belize has to offer right now?
To continue reading, you can get the full report here.
For more information on Belize, check out these resources from Live and Invest Overseas:
Belize Starter Kit – The ever-expanding and comprehensive Belize publication package, including a full report on everything you need to get started in your consideration of Belize.
Live and Invest in Belize Conferences– The only way to truly experience Belize…to determine if it's a place you could call home…or a place to invest.
The Belize Circle – The premier hand-holding VIP service in Belize. Lifetime membership includes real estate discounts, free conference attendance, personal assistants, access to a full library of Belize publications, and much, much more.
Belize Country Page – Maps, photos, and general demographic, tax, and government information.
For a complete list of publications and services, including information on other top retirement havens, visit the Live and Invest Overseas Online Store.